The second edition of the Algant Alumni Network Symposium (SYMPAAN) will take place from the 3rd to the 7th of October 2023, at the Abbaye de St Jacut de La Mer, in Bretagne, France. The talks, the meals and the overnight stay will all take place in the Abbaye and the reservation is arranged by the organization.
---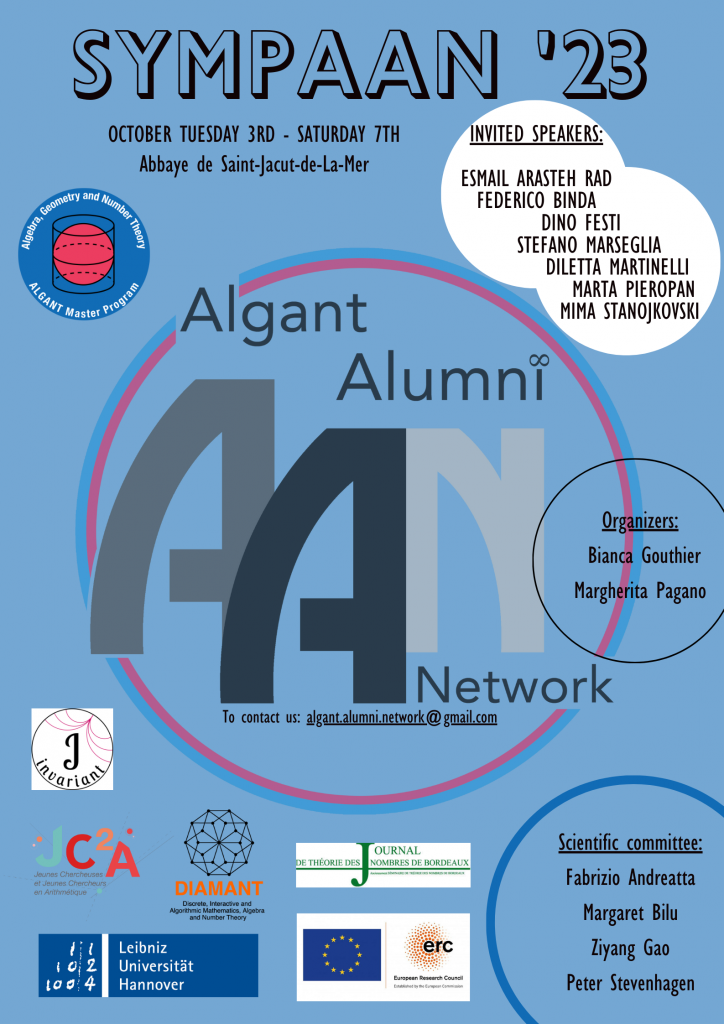 Questions, comments, suggestions?
Feel free to contact the organizers!
Bianca Gouthier via email: bianca.gouthier@math.u-bordeaux.fr
Margherita Pagano via email: m.pagano@math.leidenuniv.nl